" QUASI MODO "
Winner of the
UGLIEST DOG CONTEST 2015
Here is part of what Quasi Modo had to say......
"" Howdy, my name is Quasi Modo and I am 10yr old pit/dutch shepherd mix breed dog.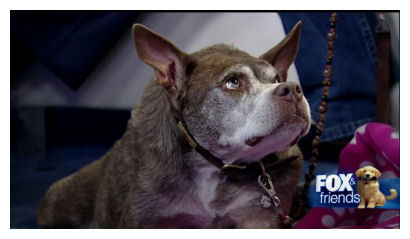 I have traveled here from far away place called Loxahatchee Florida. I was abandoned at an animal shelter and because of my strange looks life was looking pretty grim. Luckily, one of the veterinarians there saw the sparkle in my eyes and took me home.
I have multiple birth defects to my spine. My back is too short for the rest of my
body and the parts went together in the worst possible way. In spite of this I still run, play and enjoy life to the fullest. My appearance can be a little unsettling to some ( I have had grown men jump on top of their cars to get away from me because they thought I was a hyena or Tasmanian devil) but once they get to know me I win them over with my bubbly personality.
I love to meet new people and teach them about diversity. I have become a great ambassador for teaching people about acceptance and tolerance for things that are different. "
You should never judge a book by its cover!
---
About the contest itself….
Homely hounds are top dogs in the World's Ugliest Dog ® Contest
The judges score the dogs on their first impression, unusual attributes, natural ugliness (cannot have been altered for purposes of the contest), personality and audience impression.
World's Ugliest Dog® Contest Applauds Imperfection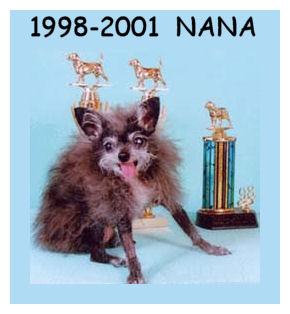 PETALUMA, California, United States (North of San Francisco)
You've heard the expression "That dog is so ugly it's cute!" According to the organizers of the World's Ugliest Dog® Contest, at the Sonoma-Marin Fair in Petaluma, that is the philosophy of their contest. "We celebrate the spirit and imperfections that make these dogs loveable and adoptable," explains Sarah Cummings, CEO.

The old saying "Beauty is in the eye of the beholder" is exemplified at the World's Ugliest Dog® Contest at the Sonoma-Marin Fair in Petaluma, CA. The internationally observed event celebrates homely hounds and the humans who love them
.
For 25 years, the Contest has been a testament that all dogs do not have to meet AKC pedigree standards to be man's (or woman's) best friend.
The owners of all kinds of dogs are also all kinds of people, from youngsters to senior citizens, each proud of their pet despite missing fur, crossed eyes, duck waddles or mismatched ears.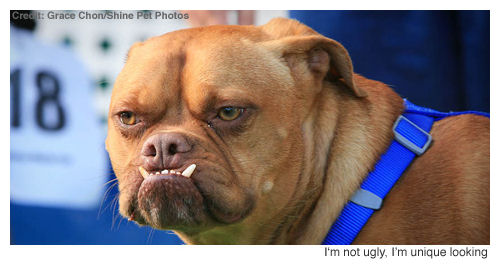 They proudly walk both pedigreed pooches and Heinz 57 mutts down the red carpet to the cheers and clapping of the crowd.