JASMINE ROSE - April 15, 2003 - May 18, 2018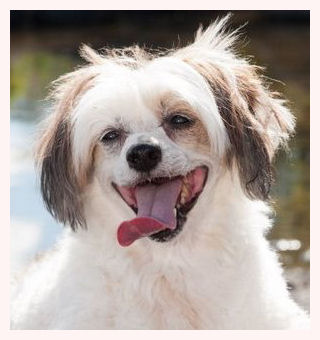 Marc and I lost our sweet Jasmine, this past May. She had just turned 15. She was doing great then her eye went bad and she was in constant severe pain. Her sister, Maggie, was at her side with us when we took her to the vet for the final time.
T
hey had been together all their lives (Maggie just turned 16 in June). These two girls were very close so, we wanted Maggie with us at the vet when the the time came to let her sister go. I want to take a moment to tell you a few touching details.
That day when we were in the vet room we had Jasmine on the floor on a towel and Marc and I joined her on the floor. Maggie completely ignored Jasmine during this time. She walked around and sniffed and explored. It took over 10 minutes for Jasmine to fall asleep. Then the vet came in to give the final shot. When Jasmine was finally gone the vet stood up and left. Immediately Maggie walked to Jasmine and tried to cover her with the towel that she laid on. I helped Maggie cover Jasmine and then Maggie sniffed Jasmine's bottom, walked away and it was over. Marc and I were astonished that Maggie knew immediately what happend and came to cover Jasmine with the towel. We had no words.
For a couple weeks afterwards both Maggie and I had our moments. Maggie clung to me for about two days and then she seemed fine. There were times however that she would seem restless or would want to cuddle with me out of the blue. Once she was at the top of the stairs pacing. She had just eaten, her pee pads and water were upstairs. I finally went up to see what was wrong. As soon as I got to the top of the stairs she RAN to the bed at the window in the office where Jasmine always loved to lay and watch the world out front. I sat at the desk nearby and Maggie laid down and slept. Half an hour later Maggie woke up, went downstairs, and acted as if nothing happened.
These little moments ... these little looks and loyalties and acts of true love for eachother. You can't tell me pets don't have souls.
Jasmine's body is now part of the wind and earth and her soul is with the angels.