New Store in Aylmer
Grand Opening September 2014
Large IGA & RBC Shopping Center
#819-557-4868
bilingues/bilingual ~ MAP
Les accessoires et nourritures pour tout les animnaux.
Food and supplies for ALL pets.
Bon Service ! Great service !
---
URBANIMAL
Glenwood Shopping Center
210 Chemin d'Aylmer, Tele: 819-557-3636 Facebook: Urbanimal

bilingues/bilingual ~ MAP

Les accessoires et nourritures nécessaire de haute qualité pour des chiens, des chats, des reptiles, des rongeurs, des oiseaux, des poissons d'eau douce et d'eau salées

Toilettage pour chiens et chats avec Sylvie (une toiletteuse d'expérience)

De soutien et de formation aux clients pour assurer le bien-être de leur animaux

Des reptiles, des rongeurs, des oiseaux

Des poissons d'eau douce et d'eau salées
Urbanimal ne vendra plus de chiens et encourage les clients à se tourner vers l'adoption ou vers de bons éleveurs. Nous avons parfois des chats et des chatons pour aider certaines familles à leur adoption.
****************************
Accessories and high quality foods for dogs, cats, reptiles, rodents, birds, freshwater fish and salt water m.

Grooming for dogs and cats with Sylvie (a groomer experience)

Support and training to customers

Rodents, reptiles and birds

Fresh water fish and salt water.
Urbanimal no longer sell dogs and encourages customers to turn to adoption or to good breeders. sometimes we have cats and kittens to help some families in their adoption.

www.teteaqueue.com
A Very Popular Groomer !
bilingues/bilingual ~ MAP
Tante Lori's 2 Girls ... Before & After

Bath

: We only use premium shampoos. No additional perfume is used.

Grooming

: You guide us according to your taste, and we do it!

Claws

: We take the time to do it with patience and positive encouragements to transform it into a more pleasing experience.

Brushing

: A dog with mats is an unhappy dog.

Glands

: We will check the glands of smaller breeds upon demand

Ears

: We remove excess hair and clean ears at every visit.

Cats

: For the lion cut, we will shave it a first time, followed by a waterless shampoo
bilingues/bilingual
Grand Gatineau & Ottawa
Services Gatineau and Ottawa
www.UnHommeEtDesChiens.com
(819) 328-5027


548 chemin Aylmer
(819) 684-5861

bilingues/bilingual ~ MAP
Food, supplies, lots of advice.
bilingues/bilingual

Want a Family Portrait with your pets?
Marc Decary is the guy!


www.imajennproductions.ca
Marc Décary 819.968.1921


bilingues/bilingual




One shop stop for your photography needs

We hired Marc for our Family Portraits
on August 13, 2015. What a fun photo shoot!


30, ch Eardley
(AYLMER) Gatineau, QC J9H 7A3
# 819-684-1188
MAP

Aylmer Veterinary Clinic
566, ch d'Aylmer
(AYLMER) Gatineau, QC J9H 1B2
# 819-684-6456
MAP

http://www.vetduplateau.com
147 Bd d'Europe
(HULL-AYLMER) Gatineau, QC J9J 0A5
includes 24 hour ON-CALL emergency
#‎(819) 775-9958
MAP

www.hopitalveterinairetache.com
345 Alexandre-Tache Blvd
(AYLMER) Gatineau , QC J9A1M3
# 819-777-5583
MAP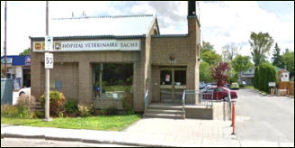 http://www.avah.on.ca
2616 Bank Street (Bank & Albion),
Ottawa, Ontario K1T 1M9

Emergency 24 Hour Clinic
Does NOT charge an "emergency fee"
(613) 731 6851

http://www.ottawavet.com
900 Boyd Avenue
Ottawa, Ontario K2A 2E3
Clinic number: 613-725-1182
24 Emergency: 613-729-6139
MAP