PITOU MINOU
375 chemin Aylmer
near corner of Aylmer Road and Fraser
819-557-4868
bilingues/bilingual ~ MAP
Facebook: pmcaylmer
Les accessoires et nourritures pour tout les animnaux.
-------------
Food and supplies for all pets
---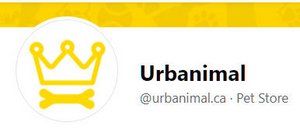 URBANIMAL
Glenwood Shopping Center
35 Allée de Hambourg suite 111
819-557-3636
website: www.urbanimal.ca
Facebook: Urbanimal

bilingues/bilingual ~ MAP
Les accessoires et nourritures nécessaire de haute qualité pour des chiens, des chats, des reptiles, des rongeurs, des oiseaux, des poissons d'eau douce et d'eau salée.
------------------
Accessories and high quality foods for dogs, cats, reptiles, rodents, birds, freshwater fish and salt water.
---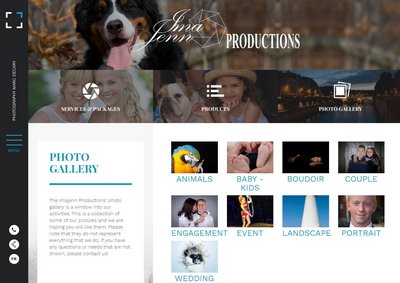 http://www.photomarcdecary.ca/
Marc Décary of ImaJenn Productions- based in Aylmer
819.968.1921
bilingues/bilingual
One shop stop for your photography needs
~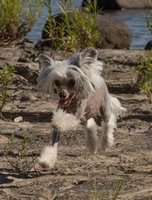 Toilettage Tête à Queue
A Very Popular Groomer !
81 chemin Vanier
near Corner of Vanier and Lucerne
819-685-1685
bilingues/bilingual ~ MAP
website: www.teteaqueue.ca
Tante Lori's 2 Girls ... Before & After

Bain

: Nous n'utilisons que des shampoings haut de gamme. Aucun parfum supplémentaire n'est utilisé.

Tonte

: Vous nous guidez dans vos goûts et nous le faisons.

Griffes

: Nous prenons donc le temps de le faire avec beaucoup de patience et d'encouragements positifs pour rendre l'expérience plus agréable.

Brossage

: Un chien dont le poil est mêlé n'est pas un chien heureux.

Glandes

: Nous vérifions les glandes sur demande chez les chiens de petite taille et en faisons la vidange si cela s'avère nécessaire.

Oreilles

: Le nettoyage des oreilles est très important. Nous enlevons les poils et nettoyons les oreilles à chaque toilettage.

Chats

: Pour la tonte lion du chat, nous ferons un premier rasage, suivit d'un shampoing mousse et terminerons avec un deuxième rasage pour une finition de velour!
---------------------------------
Bath

: We only use premium shampoos. No additional perfume is used.

Grooming

: You guide us according to your taste, and we do it!

Claws

: We take the time to do it with patience and positive encouragements to transform it into a more pleasing experience.

Brushing

: A dog with mats is an unhappy dog.

Glands

: We will check the glands of smaller breeds upon demand

Ears

: We remove excess hair and clean ears at every visit.

Cats

: For the lion cut, we will shave it a first time, followed by a waterless shampoo
---
CHICO Boutique d'animaux
505 chemin Vanier
near corner of Vanier and Allumettières
819-410-2994
website: www.chico.ca
Facebook: Chico-Boutique-danimaux...

bilingues/bilingual ~ MAP
Nourriture et accessoires pour tous les animaux de compagnie.
Toilettage pour chiens et chats
-----------------
Food and accessories for all pets.
Dog and CAt grooming
---


English: 819-918-9530
Francais: 819-664-9530
website: www.pourquoipaw.com
facebook: pourquoipaw
Email: pourquoipawaylmer@gmail.com
"Heureux de Servir Le Vieux Aylmer & Ses Environs"
"Happy to Serve Old Aylmer & Its Surroundings"
---
bilingues/bilingual
Excert from their site:
Mission The Aylmer Dog Club is a non-profit organization that, in partnership with the City of Gatineau, manages and maintains the Allen Park fenced dog exercise area, as well as the Jardins-Lavigne Leash-Free Dog Park.

30, ch Eardley
(AYLMER) Gatineau, QC J9H 7A3
# 819-684-1188
MAP

Aylmer Veterinary Clinic
566, ch d'Aylmer
(AYLMER) Gatineau, QC J9H 1B2
# 819-684-6456
MAP

http://www.vetduplateau.com
147 Bd d'Europe
(HULL-AYLMER) Gatineau, QC J9J 0A5
includes 24 hour ON-CALL emergency
#‎(819) 775-9958
MAP

www.hopitalveterinairetache.com
345 Alexandre-Tache Blvd
(AYLMER) Gatineau , QC J9A1M3
# 819-777-5583
MAP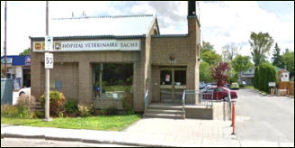 http://www.avah.on.ca
2616 Bank Street (Bank & Albion),
Ottawa, Ontario K1T 1M9

Emergency 24 Hour Clinic
Does NOT charge an "emergency fee"
(613) 731 6851

http://www.ottawavet.com
900 Boyd Avenue
Ottawa, Ontario K2A 2E3
Clinic number: 613-725-1182
24 Emergency: 613-729-6139
MAP