FULL HOUSE:
cat SAMSON, cat SASCHA,
BUNNIES, BUDGIES, FISH
For the past two years it has been wonderful to be able to travel without worries about my furry children. Lori is not only reliable but also contually goes above and beyond ( I think she spoils my cats more than I do!)
She genuinely cares and is even happy researching more exotic pets.
~
Depuis que j'ai trouvé Lori pour garder mes petits minous je peux voyager sans stress. Elle est vraiment fiable et fait toujours plus que attendu pour mes chats et moi. ( Beaucoup des friandises!).
Elle soigne excellente et avec sa cœur ... Et est prête à rechercher des compagnons exotiques comme des poules domestique.
... Lisa (spring 2018)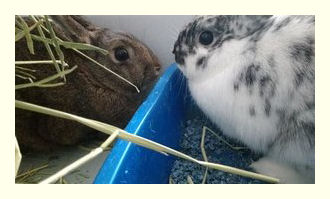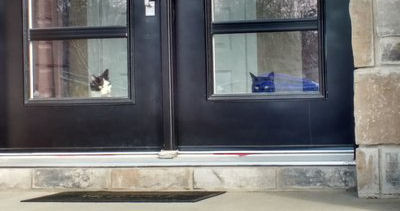 DAISY, LILY, LULU
We highly recommended Tante Lori! Her passion and enthusiasm for cat care is obvious in the loving way she takes care of our kitties. Having her take care of our girls when we are away gives us peace of mind, we know they are safe and well-loved with Tante Lori. Our girls love her and we love the cute photos she sends us while we are away!
Laura - (December 2017)
DAISY, COLUMBIA, rats.. CASPER, JULES, & SPLINTER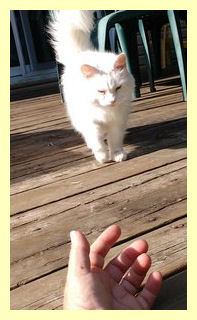 Throughout the past few years, Tante Lori has "pet sat" at our home during times that we were not able to take our pets along on holidays.
Our dog Daisy has never been in a kennel and can sometimes have issues with other dogs, so having Lori come by our house to let her out, feed her, and take her on walks while we are away gives us great peace of mind.
We also have pet rats and a cat that Lori will check during her visits to make sure they are well taken care of.
For us, having Lori watch our pets while we are away is an amazing solution. She is flexible with number and duration of visits, and has always been available when we needed her. She even provided updates with pictures! We would definitely recommend Lori's services to anyone.
Daniela (March 2018)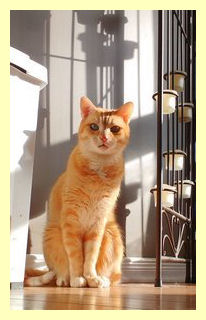 CHARLIE & MAKI
J'ai fait appel à Tante Lori pour la première fois il y a un peu plus d'un an. Sa visite de présentation a duré environ une heure : elle m'a parlé d'elle et de ses services, et elle a fait connaissance avec mes deux chats.
Depuis, elle est la « tante » officielle de mes deux poilus. Que ce soit pour des vacances d'une semaine ou pour un weekend, je peux compter sur elle. Elle aime beaucoup jouer avec eux, et elle prend la peine de m'écrire lors de ses visites pour m'envoyer des photos ou des vidéos ou simplement me rassurer que tout va bien.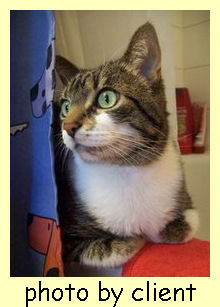 Elle est très fiable et elle confirme ses visites quelques jours à l'avance. C'est un plaisir de savoir que je peux partir l'esprit tranquille et laisser mes chats à la maison.
-----

I contacted Tante Lori for the first time more than a year ago. Her first visit lasted about one hour; she talked about herself, explained her experience, and she met my two cats.
Since then, she is my two furry babies's aunty! I can count on her whether I'm leaving for a weekend or a whole week. She likes playing with them, and she updates me by sending emails and/or pictures to let me know everything is fine.
She is very reliable, and she confirms her booked visits a few days ahead. I am happy knowing that I can leave my cats home with peace of mind.
Caroline (spring 2018)
(VIDEO)
JOY, TAIGA, VANGO
Email excerpts in response to various status reports to client:
"Thank you so much (for the daily reports), my mind is a peace."
" You are really knowing them well now. And I see they are as comfortable with you as they are with me, and have gone to their usual routine. "
"Thank you so much for everything. I miss them so much but I know they are in good hands, and well taken care of."
"Love it! (in response to getting photos with report)
Can't wait to hug them again. "
"Hi Lori, I am back home. The kitties are in great shape. Thanks also for the file and everything."
~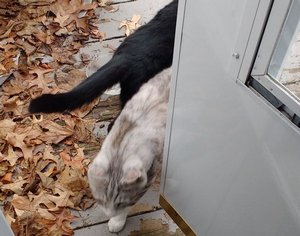 (Feb 2018)
ABBEY & HENS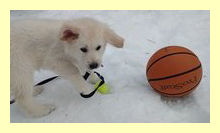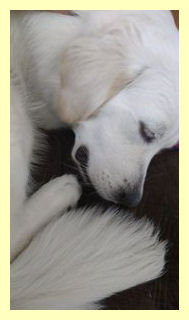 J'ai apprécié énormément les services de Lori. Nous venions d'avoir Abbey (2mois) et Lori a été d'une grande aide avec ses trucs et astuces pour nous partir du bon pied Abbey et notre famille. Elle s'est occupée d'Abbey toute sa première année afin de s'assurer qu'elle ait une pause-pipi sur l'heure du dîner et qu'elle puisse jouer un moment.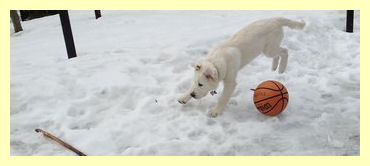 Plus tard, nous avons eu nos poules pondeuses, encore craintives et peu socialisées. Lori profitait des moments de sorties avec Abbey pour socialiser nos poules également. Super apprécié. Elle a beaucoup de connaissances avec les animaux et les partage volontiers si nous en avons besoin. Je la recommande facilement à ceux qui se cherchent une bonne gardienne d'animaux fiable et responsable.
~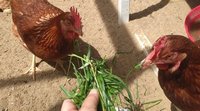 Karine et Abbey (decembre 2017)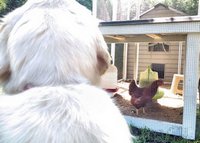 (rough ENGLISH translation)
I really appreciated Lori's services. We just had Abbey (2months) and Lori was a great help with her tips and tricks to get us off to a good start with Abbey and our family. She took care of Abbey her whole first year to make sure she had a pee-break at mid-day and that she could play a moment.

Later, we had our laying hens, still fearful and not socialized. Lori enjoyed moments out with Abbey to socialize our chickens at the same time. Super appreciated. She has a lot of knowledge with animals and shares them willingly if we need them. I recommend her easily to those who are looking for a good and reliable pet sitter

Karine and Abbey
cats: BOXER, QUARRY, ROCKY - (and little fish in tank)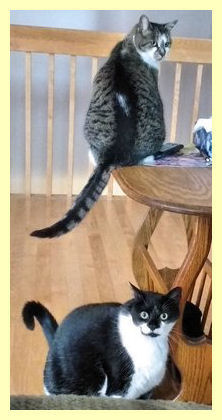 Lori,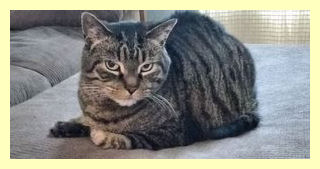 Esther and I are so glad that you're our pet sitter.
The preparation and interest you showed in our three cats have been apparent from our first meeting with you.
I never worry about our pets when we leave them behind because they are in your caring and diligent hands.

Chris (March 2018)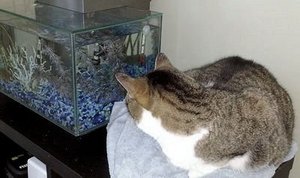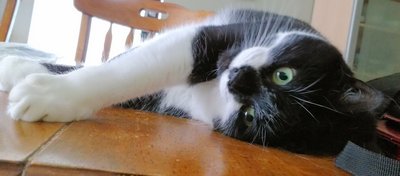 EMMA, HANK, HARLEY, LACEY, NATELLA, WANDA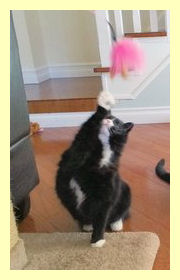 Lori,
I just wanted to say that I was completely satisfied with the services you provided for me and my cats. After the first text you sent to me with pictures of them all, I knew that I had nothing to worry about.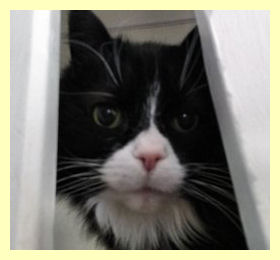 It gave me great peace of mind knowing that you were taking such great care of them while I was away.
I would not hesitate to recommend you to my friends, and I will certainly ask you to look in on everyone the next time I am away.
Thank you so much for the awesome service!
Dietrich (Feb 2018)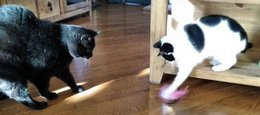 ~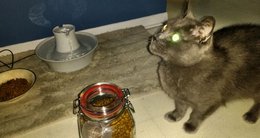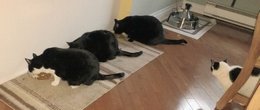 ~