Pet Sitting with 1-2 home visits per day
---
While you are away who will...........
Play hide and seek with your kitty?

Tickle your hamster's tummy?

Who will sprinklefood for your fish?

Feed crickets to your gecko?



I, Lori Roche, can do all that for you and more.
As a Professional Pet Sitter, Insured and bonded. I have years of experience and my expertise never stops growing through experience, research, and education.
---
What is Pet Sitting?
A pet-sitter is a contracted service provider who takes care of pet(s) in the comfort and security of the pet's own home with visits to your home each day.
This way your pets can remain in the familiar secure comfort they are used to in their own home and avoid the additional stress of a strange environment during your absence.
This service isn't only for those on vacation but also for those that are physically unable to care for their pets.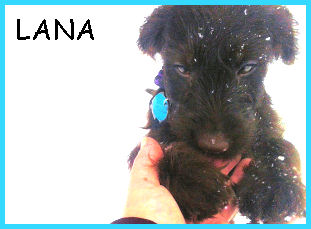 How about when you get a new PUPPY? Puppy Care is a handy service to help you when you can't get home and let him/her out every two to four hours. In each 15 or 30 minute visits there is time for a pee or poo break, a quick cuddle or romp, maybe some basic training and time to clean up any messes on the floor.
The exact number of visits and length of each visit is determined by both the owner and the pet sitter, averaging from 15 minutes to an 60 minutes depending on the services needed. [ RATES ]
There are advantages to using a Pet Sitting Service. Some reasons are:
More relaxed

pets since they are in their own home - a familiar environment

No exposure to

other illnesses if pet is fragile
No restrictions on vaccination

s - Except for rabies which is

required by law

Less stress

on pet since they can stay in their regular daily routines

No guilt for owner

due to asking neighbors, friends or family to watch their pet;

Better for pets with health problems

and mobility issues due to arthritis, dysplasia, incontinence, etc.

Minor serivce for your home

such as bringing mail in, rotating lights or curtains, water indoor plants, etc.

Peace of mind from daily reports

on the status of your pets and home.