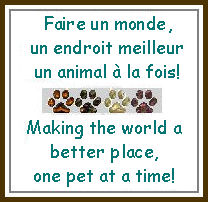 pet sitting

animaux gardiennage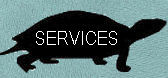 chat gardiennage

guinea pig / rabbit

lapin / cochon d'Inde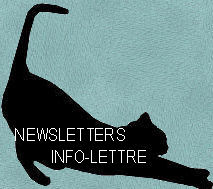 pet videos /vidéos d'animaux

fish / poissons / reptile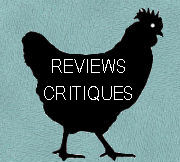 puppy / choit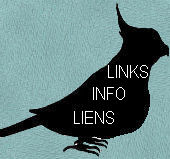 pet of the month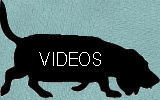 cat sitting

aylmer gatineau quebec
PUBLISHED UNDER

JANUARY 2014 NEWSLETTER
---
vol 2 issue 1
WELCOME to Chez Tante Lori's Monthly Newsletter designed to talk about those questions that pop in our heads from time to time. This newsletter will aim to be brief, fun, informative, and interesting. I hope you find it useful
and I welcome your comments and suggestions. Thank you / Merci Beaucoup ... Lori
Pet of the Month- Maggie of Massachusetts USA
New Year's Resolution- Diet Time for Jasmine and Me
YouTube Must See - Dogs at a Diner - Doggie Humour
Daniel Sterl - When nipping turns to biting.

JANUARY 2014
PET OF THE MONTH

When Tom Beradinelli slipped on some ice,
he may have succumbed to a life-threatening head injury
had it not been for his incredible boxer, Maggie


Maggie SAVED HER "DADDY'S" LIFE !!!! read on....

Tom was walking his eight-year-old dog on the beach near their Weymouth, Massachusetts home on Thursday night when he slipped and fell on a patch of ice. The 70-year-old fell on his head and was knocked unconscious.

Maggie ran to a neighbor's house and jumped at the door. This alerted the dogs inside, whose human came to investigate the commotion. Joe Tanko recognized Maggie, and sensed trouble.

"So I ran to the door and I saw Maggie with no Tom at the end of the leash," he explained.

Joe found his neighbor lying in a snow bank and called an ambulance.

Tom suffered a brain hemorrhage and major head trauma. Doctors told his wife the if he had been outside much longer, he probably wouldn't have made it.

"

Your husband's alive because the dog went to that door,

" Christine Bernadinelli said doctors told her.

Tom underwent surgery at the hospital, and is currently in the intensive care unit. He is speaking again, which doctors believe is a good sign of his recovery.

http://www.cbsnews.com/news/mass-dog-credited-with-saving-owners-life/ Article dated December 23, 2013
---




New Year's Resolutions!!!

The other night I was carrying my "little" girl Jasmine up the stairs. B
y the time I got to the top I was out of breath. Not only am I out of shape but she is too.
Well….right to the scale we went. Jasmine is 19 pounds (should be 12-15) and I'm well…too much (should be around 150-160). Ah...
remember the days when we were 20 and not a flaw on us? 30 years later and here I am with my old girl (she's 10 ½ ) out of shape and feeling it.
Now I hear you say "Jas is only 4 to5 pounds overweight!". Yeah but... that's 1/5 of her entire size! By all standards, she is just as obese as I am!
Also like me, she too is at risk for... heart problems, joint deterioration, diabetes, and a shorter uncomfortable life. Not only will our pocket book suffer but much much more importantly, our our loved ones will suffer the pain.
It's time. I see a lot of myself in my precious Jasmine. She is uncomfortable and her joints are starting to suffer. Time to get her and I on a routine. Food control (portion and healthier choices) and Exercise (more movement and walks).
About the Food… I was thinking about it…. Jasmine should be 12 pounds (15 very max). I should be say 150. Logically, Jas should be eating no more than 10% of what I eat. So let's picture it. If I, for one day, made DOUBLE of everything I ate for the day and put the second portion in a pan each time, how much would be in that pan at the end of the day?
FIRST DAY: Eat normally like I EAT NOW with the DOUBLE portion in pan. (Benefits: I could visually SEE what I ACTUALLY eat during a day and it might scare me straight LOL)
SECOND DAY: Eat the way I'm SUPPOSED to eat with DOUBLE portion in pan. (Benefits: see the difference in quality, color, and quantity of food. Also, take a tenth of that food and compare to portions of food I feed Jasmine everyday to see if I overfeed her too much.)
People forget that dogs are much smaller than us and most of our pets have
much less activity than we do and burn less calories than we do. One or two chips or cookies or piece of bacon is not much to US but to someone who is a tenth or less of our size – it IS a lot.
You can tell if your dog is overweight by giving him a simple feel test. Stand over your dog and look for his waist, the indentation just behind his ribs. Now that you know where his ribs are, put your hands on them. Can you feel your dog's ribs? His ribs shouldn't be bony or sticking out, but you should feel them clearly below layers of skin and muscle. If all you feel are rolls of fat, your dog is overweight.
If you think your dog might even be close to being overweight, best thing to do is take a free trip to your veterinary office. You can use their scale for free and also they can tell you what your dog SHOULD weigh. Sometimes you can also just chat with the front desk assistants and get free advice on what to do. The internet is full of advice and information but it is all so varied and so full of contradictions. It can get very confusing. Again, your veterinary is always the best place to go first.
As we all have been told for ages…
good healthy food,

smaller portions,

plenty of water, and

exercise are the key!
This New Year Jasmine and I are going to partner up and become healthier together. Now I just got make sure that my other princess, Maggie, doesn't feel neglected in the hug department. Cheers!
~~~
FYI…Fascinating facts on how the digestive system works in a dog compared to a human:
http://www.pawboutique.com/dodisy.html




---

Daniel Sterl, Spécialiste en comportement canine / Dog Behaviour Specialist
---
When nipping turns to biting!
First, let me wish you a Happy New Year 2014! Joy, love, peace, happiness and lots of fun with your best friend!
Talking about fun with your dog:
Does he get easily over-excited when he sees you or when playing with you?
Does he nip you and… bite you endlessly!?
How can you make him understand that biting and nipping is not appropriate with you?
FIRST, let's step back for a moment: nipping and biting is absolutely normal for a dog. It's even socially acceptable... between dogs! Yes, you read me right: it is part of the communication and games between dogs! As long as it doesn't turn to aggressiveness, of course!
When the dogs play together, they use their legs and jaws to have fun. Instinctively, these games take place to imitate the predation behaviours they would use in nature if they had to hunt and survive. The pleasure they feel playing these games in intense! And more intense the game, more the dog falls into its natural instincts. Then what usually starts with nipping can rapidly become biting!
This is a brief look at the why. That being said, just because it is acceptable between dogs it does not have to be acceptable with humans! So then, how do we stop this behaviour from happening?
I strongly believe the best way to eliminate this behaviour with humans is to not let it happen in the first place! Easier said than done? Maybe but all is a question of constancy and knowing exactly what we want!
First, a reminder: physical punishment (or even verbal) will not fix it. As a matter of fact, this type of punishment may very well increase the problem! But I will not get into the details about that. I will stick with practical solutions and assume that you'll be wise enough to take my word for granted ;-)
So when you play with your dog, he gets excited and starts nipping. What do you do?


You stop playing right away! Do NOT allow biting to happen AT ALL! From the moment you feel the teeth on your skin, remove your hand and stop playing! Even better (but also not easy to react in a timely manner), as soon as his mouth opens with the intention to nip or bite, you remove yourself and stop the game: say "no", get up and walk away! I mean, get away from your dog, now!

No matter what he does, you must ignore your dog for the next 2 to 5 minutes. That should be enough for your dog to get the message.

No matter what he does? What if he runs after me or starts chewing on the Louis XIV table leg?

If he cannot be ignored, then you'll have to tie him (with a leash) or confine him in a space where he will not be able to destroy anything or run after you.

And if it is your young child he's nipping?

The first thing to know is that you never, never, never… let a young child alone with your dog. Even if it's a Chihuahua! Starting with this principle, when the behaviour occurs under your supervision, you'll do the same as described before.

Consistency is the most important. Never let this behaviour occur without interrupting it immediately. Otherwise, your dog will understand that he can nip and bite occasionally… when you're not around for example.
If required, you may trigger the behaviour on purpose so you can train your dog faster to stop it! But watch out: the help of a professional may become necessary if you don't do it the right way!

If you have any questions or need help with this, don't hesitate to contact me.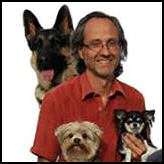 Daniel Sterl
www.UnHommeEtDesChiens.com
(819) 328-5027
(Français & English)
---
Every MONTH I send out an email with the link to that month's NEWSLETTER.
If you would like to be notified when each month's Newsletter comes out, let me know by email. I will add you to my list
lori@cheztantelori.com

Si vous ne souhaitez pas recevoir ces emails nous laisser savoir.

If you do NOT want to receive these emails let me know- I'll remove you immediately
Thank you for your time / Je vous remercie de votre temps ~~~~ Tante Lori .