PET OF THE MONTH - DECEMBER 2013
AQUA
In mid-November Aqua tasted her first snow flake which brought back the magic and memories of our own first experiences of snow. She entertains our guests with games of chase, tug-a-war, keep away, and a game that we wish she hadn't thought of .... digging to China .. ahem! (read more....)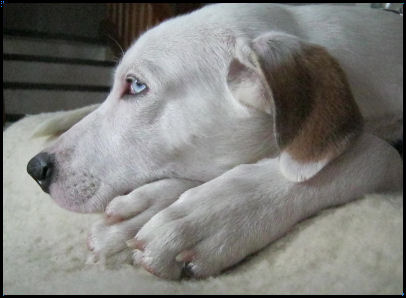 PET OF THE MONTH - NOVEMBER 2013
BEAU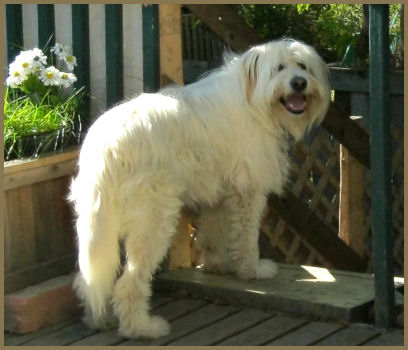 Beau reminds me of a Hippie... so cool and peace loving.
With his gentle nature he just goes with the flow.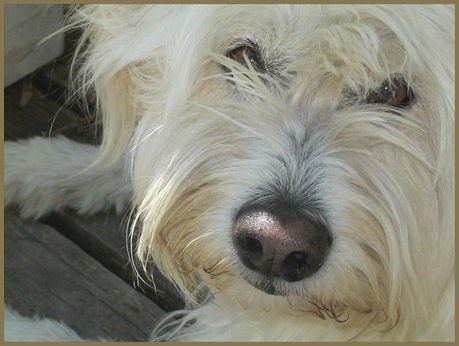 PET OF THE MONTH - OCTOBER 2013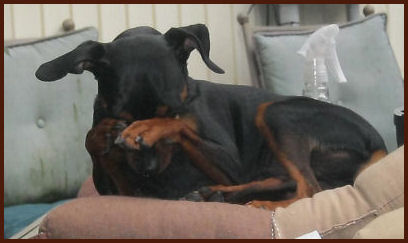 PEPPER
Always on alert this little man is playful with a huge heart.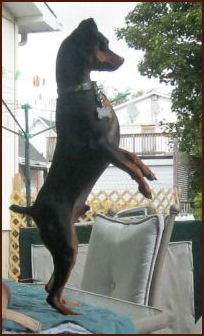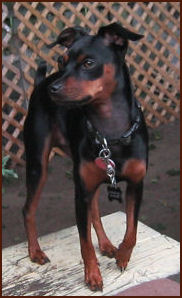 He never walks but prances and is very very clever!
Nothing happens without this little guy knowing about it.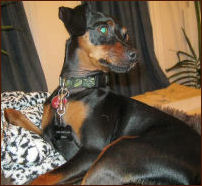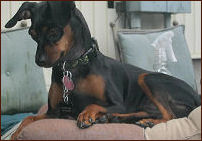 He's like a little patrol officer always on duty - loyal and true!

PET OF THE MONTH - SEPTEMBER 2013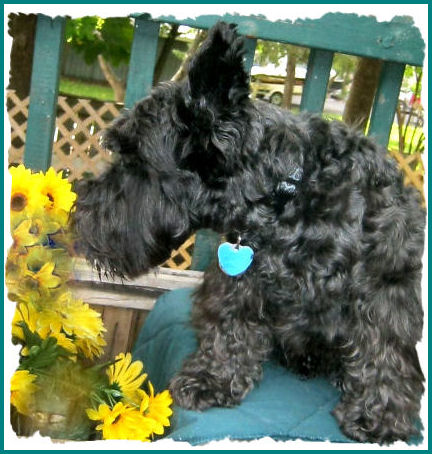 FELIX
This little guy (a 9 yr old Miniature Schnauzer) is a Big Dog in a little package. Always giving his opinion in mumbles and grunts he knows every scent of every corner of the place and every sound around.
Nothing goes by without him
letting ME know about it... LOL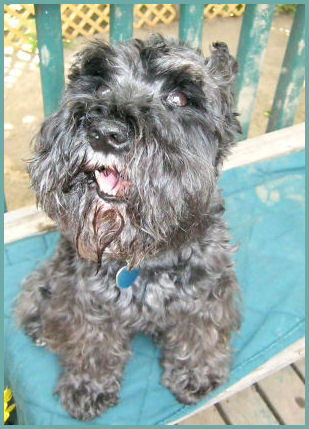 PET OF THE MONTH - AUGUST 2013
Biscotte (9 yr old Wheaten Terrier) sounds the alarm when "danger" threatens and Alibi (3 yr old Schnauzer) comes to growl and protect!

ALIBI et BISCOTTE
These sisters love eachother and are always together

.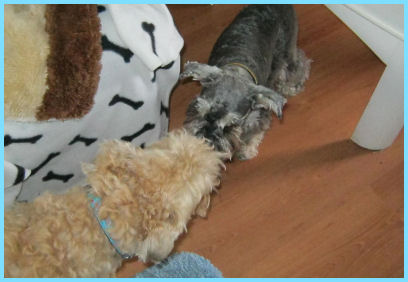 PET OF THE MONTH - JULY 2013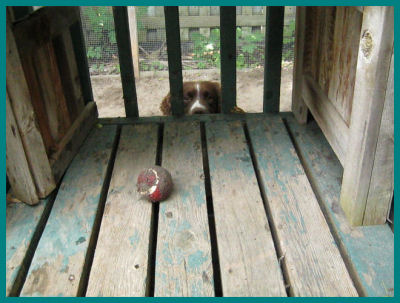 CHEEKO
This sweet boy can run and play ball for hours and hours and hours! He's always happy when there is a ball to be caught!